Whether you have a previously hand-written score that needs inputting into a notation software (such as Dorico, Sibelius, or MuseScore), or a file that needs finishing to publishing quality - I can assist you.
With years of experience using programmes like Dorico and Sibelius, and a familiarity with the shortcuts that make the work easier, a score can be turned very quickly into something even more informative and comprehensible. A polished musical score is a thing of great beauty, and I take great pride in ensuring it is the best it can be - such as making custom lines to match a particular feature in a hand-written score.
The difference clean, well-spaced scores and parts can make to a rehearsal or recording session is vast. I can provide not only a fast turnaround, but you can be also confident that details such as suitable page turns, and ensuring parts are in the correct clef (and transposed if need be) will be taken care of.
Increasingly, I'm tempted to recommend engraving in Dorico over Sibelius, not just because my role in the development team gives me additional insight into its functionality, but because the default look of the software is so beautiful and pleasing to look at. I've added examples of work I have done in Dorico in the gallery below, including Christmas carols arranged for piano that I have not touched: that is how music looks in Dorico by default. Dorico's excellent MusicXML import also means it's fantastic for tidying up scores done in much older versions of other softwares, and its flow system means works containing multiple movements are really easy to organise.
Here are a few examples of my work: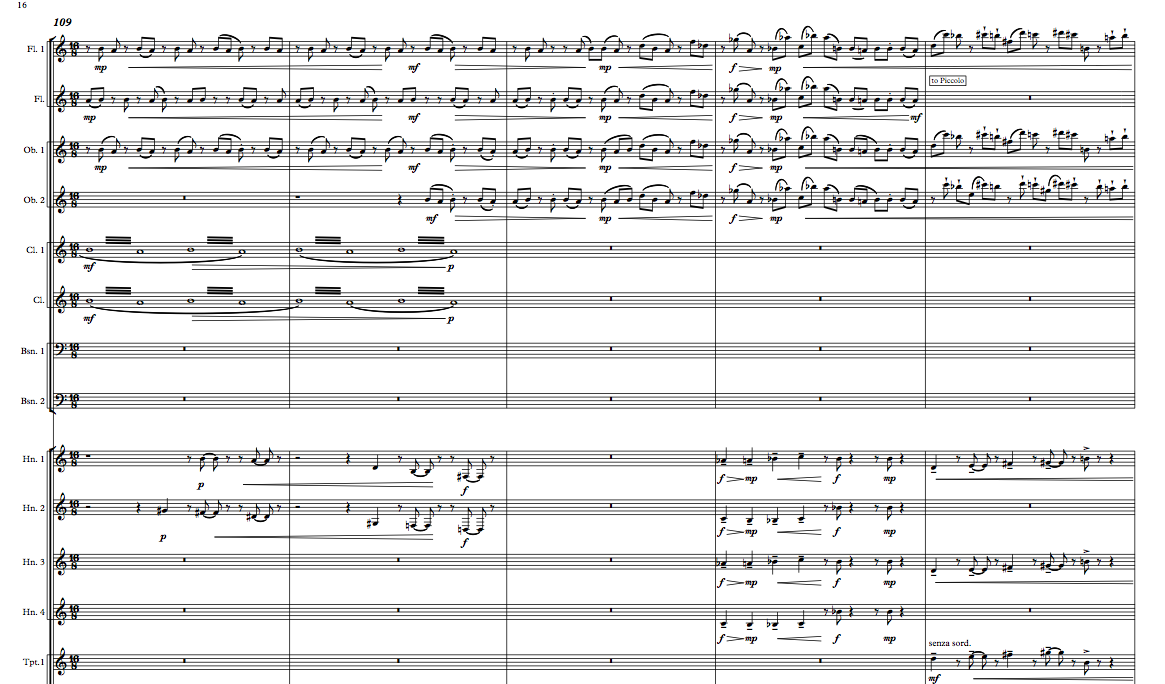 Feel free to talk to me about your score: